"Everflow Eaves is a stellar company. From the initial meeting with Devin to the completion of the project, communication was great, the timeline as suggested and the workmanship excellent. And it was cold!
And, best of all, they treat their employees well. Highly recommend."

"Everflow recently completed a huge job for us, siding an old style home in Cathedral, which isn't an easy task. From start to finish, communication was great and they just made everything so easy.
10/10 in my books."

"Very easy to deal with. Phone personnel were polite and helpful, site techs were courteous, respectful and genuine.
Price was more than reasonable.
I would recommend Everflow to anyone!"

"We have had nothing but the best service from this company! We own a construction company and not only recommend them to our customers but always use them on our own personal projects as well! Fast , efficient and always back their work! The owners are 100% invested in their company and back everything they do!!"

"We are really happy with everything Everflow did for our spring roofing project. They coordinated the removal of our gutter guards before D&R arrived to replace our shingles and then replaced everything as it was once the roof was done. One thing I really, really appreciated is that they took the gutter guards back to the shop for protection while the roofing was done because there were so many workers all over the yard that I'm not sure how they would have avoided damage while the roof was being done. Very professional, going that extra length! The eavestrough work that they subsequently did was also excellent. They replaced only what was needed and upgraded most spots to the new eave hanger system that is better than the old fashioned giant nails, especially important for the 100 year old house we have in old Lakeview. Thanks again!"

"Amazing company, impeccable workmanship and fantastic people. You can't go wrong using Everflow Eaves & Exteriors. I have worked with Everflow for the last 6 years and I would not use anyone else on one of my projects or personal home. One of the most honest, trustworthy and respectful companies I have worked with!"

"We have used Everflow multiple times and have experienced nothing but the best! We would highly recommend them!

Great company to deal with and always professional."

"Everflow Eves absolutely the best! We refinish our home and were completely satisfied with the high quality of product and work!
Would definitely recommend them!!!!!"

"A great, honest, reliable team you can easily trust to complete high quality work on your home.

Highly recommend Everflow for your exterior needs!"
Before & After
Check out these dramatic before and after transformations. Have a similar project in mind? Get your free estimate below!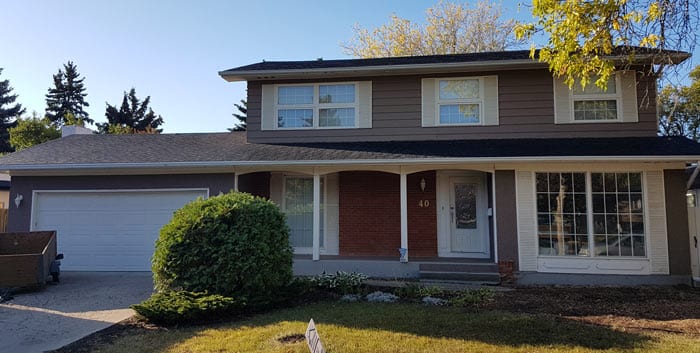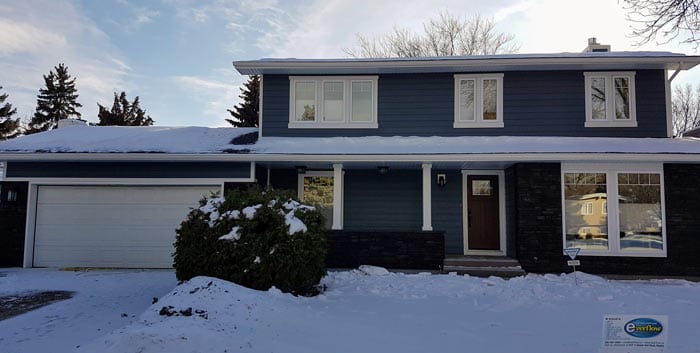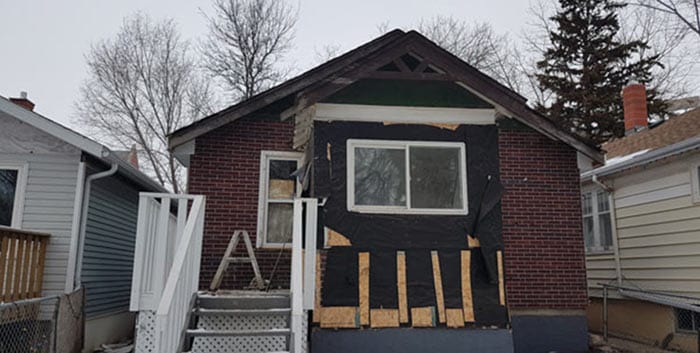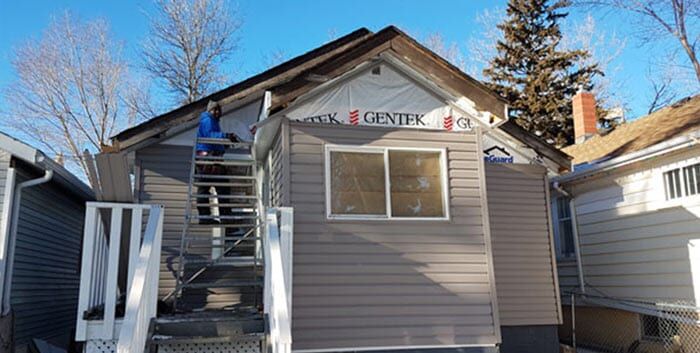 Everflow's helpful experts can guide you on tips for re-siding a house and can assist you in successfully completing your fiber cement siding project. If you're starting from scratch, we also have experts to guide you while building a house that will prove invaluable. Please take your time when making decisions so you'll be pleased with the final outcome of your home improvement efforts.
Only takes a few seconds!